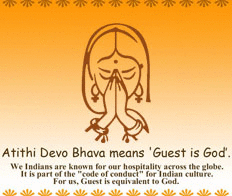 Stall Allotment
Details regarding the fee structure for the allotment of stalls in the Taj Mahotsav :-
Sr. No.
Stall Name
Price
1.
Shilpi Stall
Rs. 16,500/- + GST
(Only the registered artisans from the Department of Handicrafts & Department of Handlooms, Ministry of Textiles Government of India shall apply. Stalls shall be allotted as per the availability i.e. after the allotment to sponsored artisans.)
2.
Shilpi Stall (Prime Location)
Rs. 22,000/- + GST
3.
Shilpi Stall (Open Space)
Rs. 22,000/- + GST
4.
Retail & Commercial Stall
Rs. 44,000/- + GST
(Only retailers are allowed. The branded companies/corporations are requested to come as sponsors.)
5.
Fast Food Stall
Rs. 44,000/- + GST
6.
Food Stall (Vegetarian)
Rs. 49,500/- + GST
7.
Food Stall (Non-(Vegetarian)

Rs. 55,000/- + GST
Payment
The fees for the allotment of stall shall be in form of Demand Draft in favour of "Secretary, Taj Mahotsav Samiti" payable at Agra.
---

Terms and conditions

The Taj Mahotsav Samiti has the rights to accept/reject the application for the allotment of shop/stall.
You shall not be allowed to display or sale any other products except the material for which you have been selected.
You have to produce allotment letter in original with your signature to the appropriate authority before taking possession of the stall at the venue.
You are advised to insure your products against fire, theft, accident & natural calamities. The Taj Mahotsav Samiti shall not be responsible for any liabilities and compensation.
The selected artisans have to report at the venue (Shilpgram) on 17-03-2018 positively.
The selected participants will be infiormed directly through letter- fax, telephone.
Your goods must be insured. The craftsmen will not get allotment of their stall without furnishing insurance documents.
In all matters the decision of the Chairman, Taj Mahotsav Samiti, Agra shall be final and acceptable.
Use of Polythene and Plastics is strictly prohibited. Smoking and all sorts of toxications (alcohol etc.) is also strictly prohibited.
Banner/Signages are not to be displayed in the stall.
If allottee is found involved in illegal activities the allotment of the stall shall be cancelled and deposited amount shall be forfeited.
No travelling and dearness allowance or accommodation facility will be given to you.
If there is any Dispute, the competent Court will be Agra Jurisdiction.
The Participants have to bring two passport size photographs which are very much essential for Entry pass.
Only two persons will be allowed at the stall.
The Participants have to bring their ID Proof for verification purpose.